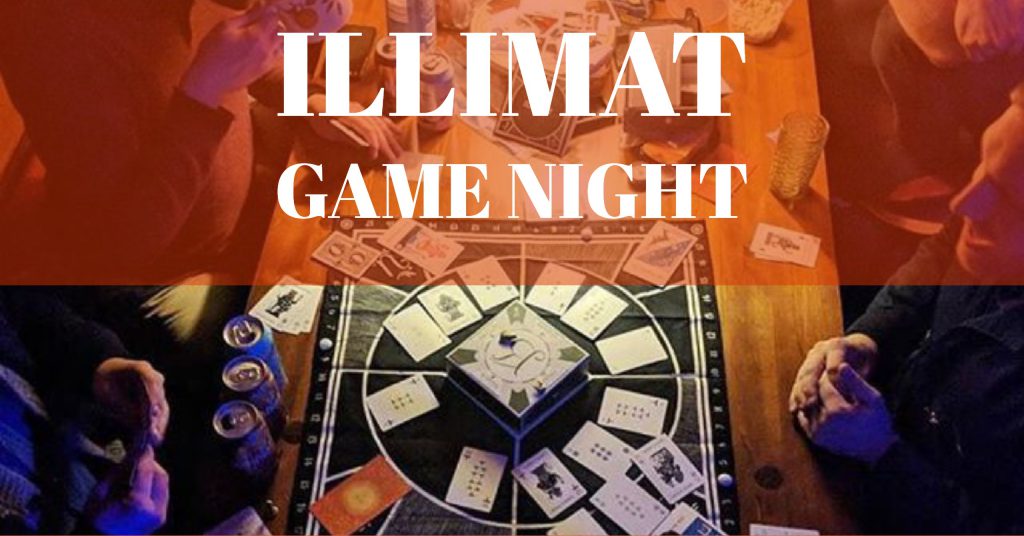 Illimat Game Night | Saturday, May 12, at 6:00 p.m.
Do you like classic card games & secret societies? Join us Saturday, May 12, at 6:00 p.m. for a social gathering to play Illimat, a game designed by The Decemberists and Keith Baker. We'll have friendly experienced players there to teach you if you've never played before. Join us for a night of unplugged fun.
More About The Game:
Designed in collaboration with The Decemberists, Carson Ellis and Twogether Studios, Illimat is a card game that feels of its time, yet weirdly out of time altogether. As you play, you combine cards and collect them, trying to gather more than your opponents. But hidden luminaries and changing seasons can alter your plans. Illimat is a 2-4 player game and a single round takes approximately 15 min. If you have ever played, Hearts, Bridge, Cassino, or Gin, Illimat will feel both familiar and like nothing you have played before.